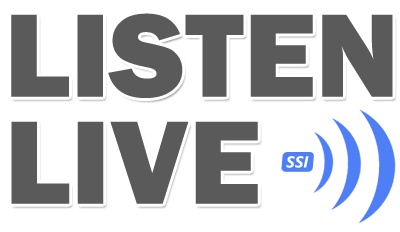 Welcome To Duke City Radio
Enjoy music of many genres and artists that will bring back memories of the Oldie Goldies, 40's, 50's, 60's ,70's, 80's & up to date), also R&B, Jazz, Gospel, Country, Western, Blues, Island Music etc. 24/7
Down load our FREE APP on your TABLET, SMARTPHONE, all mobile devices, Apple and Android.  of course online for laptops  and desktop computers around the world.
The upcoming year will be exciting for us to bring  you a wide variety of entertainment, news , live mobile broadcasting and programming.  Events happening around the
country,

mobile DJs and much more.
We will be more than a radio station just for music, but to bring communications from around the ever changing and smaller world we live in.
                   Your comments are welcome
Contact us at :
Hot Line: 954-624-2922
Advertising: 305-914-4000                          
EVERY DAY IS A NEW DAY, BE THANKFUL  AND ENJOY
                        Business Connections
Broward County Black Chamber of Commerce
Shaheewa Jarrett, Esq.,Founder
Click on link
Black Wall Street
Click on link
                     EVENTS
  KAREN JONES MEADOWS
 ( Harriet"s Return / Harriet Tubman Production )
Moving 4 Word Productions, LLC
Tracie  A. Bonnick, President/ CEO
www.traciebonnick.com
        CLICK ON LINKS BELOW
1. Congress. Gov.
Click on :  congress.gov and get to know who is representing you in the US Congress ( Senate & House of Representatives ) and upcoming legislative bills and more.
2. All Africa .com
Let's keep up with the mother land : allafrica.com
 3. Caribbean News .com
                    Entertainment
                (Be sure to check out the video)
                            TALK SHOWS
    (All Talk shows are broadcast on the RnB channel)
       "We Got To Wake Up "
Goldie—Tue.,Wed. 8:00 – 9:00 p.m (E.T.)
Politics,local,domestic and international, education, economics, sports,happenings in Africa and Caribbeans, community organization projects,issues nation-wide,history,etc.
ALSO:
1.Black Wall Street  (www.blackwallstreet.org)
2.Return vocational classes in your local schools, for students and adults, day and/or night.
Hot Line: 954-624-2922 or Email: johng@dukecityradio.com
_________________________________________________________
(Returning soon)
Tue. 5:00-5:30 pm Eastern Time
Rev. Charles Becknell PhD.    Topic: Black History
" Voices From The Village "
Hot Line: 954-624-2922 or Email: revb@dukecityradio.com

__________________________________________________________________________
Returning soon 
Sharp Spear Show —sspear@dukecityradio.com
Every Tues. 10:00 – 11;00 p.m. eastern time
Stacey—girltalk.melanin@gmail.com
Snake Charmer—kenj@dukecityradio.com
Weekly Contributors
          ( Contemporary Issues & Black Culture )
 And other topics , local, state, national and international
______________________________________________________________________________________
We use third-party advertising companies to serve ads when you visit our Website. These companies may use information (not including your name, address email address or telephone number) about your visits to this and other Web sites in order to provide advertisements about goods and services of interest to you. If you would like more information about this practice and to know your choices about not having this information used by these companies, click here.